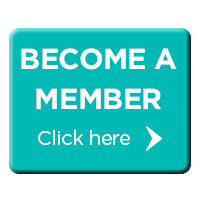 Become a Member of the Tourette Association Today!
My name is John Miller, and I am privileged to serve as President and CEO of the Tourette Association of America, formerly the Tourette Syndrome Association. I look forward to meeting and getting to know you as we work to make life better for all people living with Tourette Syndrome (TS) and Tic Disorders. As we look to the future, our priority is to build a stronger, more impactful organization. In the last six months alone, our team has worked to:
Stop the Stigma and End Societal Bias
In response to eight misinformed public references to Tourette Syndrome made by high-profile media personas, the TAA launched a rapid-response outreach to its constituents and the media. We also led a social media awareness and tolerance campaign that was seen 10.2 million times! During the same period, 29 Youth Ambassadors appeared in national and local media, including ABC News, Miami Herald, Buzzfeed, Teen Vogue and NPR to raise awareness. On the advocacy front, the TAA met with more than 170 congressional leaders to lobby for policies that address the needs of the TS community.

Catalyze Research and Treatment Innovation
Over the past 32 years, the TAA has invested more than $21 million in promising and progressive research that has made a significant difference in the lives of people with TS and Tic Disorders. Comprehensive Behavioral Intervention for Tics (CBIT) – a non-medication therapy that can be as effective as drugs but without side effects – is just one outcome of these investments. In June, the TAA awarded nine more research grants that we believe have the potential to advance knowledge and treatments for TS, as well as to attract larger funding from the federal government and other sources (e.g. NIH). Importantly, the TAA continues to lead the way in supporting research and development of novel treatment strategies that are safe, effective and widely accessible to children and adults with Tourette Syndrome. Notably, we have funded and continue to support a clinical trial, led by researchers at Weill Cornell Medical College, to determine the potential of dental devices to reduce tics.
Facilitate Community and Family Support
Families impacted by Tourette often find it difficult to obtain support services, authoritative information and other resources from their schools for the disorder. The TAA, in collaboration with the Centers for Disease Control and Prevention (CDC) and other supporters like you, has hosted thousands of seminars on Tourette in school districts across our nation. These programs have helped countless families to navigate the complex maze of educational and special accommodation rights that are available to people with Tourette. Since September 2015, TAA programs have reached more than 120,000 individuals, and we have disseminated in excess of 100,000 pieces of resource materials across numerous outlets. Together, our educational programs have and will continue to help children and adults with Tourette receive services and ultimately live a better life. I am truly passionate and optimistic about the future of The Tourette Association of America. We remain steadfast in our commitment to the TS and Tic Disorder community, but we need your help as we continue to advocate, educate, drive research and build support. Join us in our mission and become a member today!